MCK 3.0 | GEN 3 MCK | MICRO CONVERSION KIT | GLOCK 17 / 19 / 19x / 20 / 21 / 22 / 23 / 25 / 31 / 32 / 45
Introducing the GEN 3.0 MCK (Micro Conversion Kit)
The MCK Gen 3 will take America and the world by storm, and even though the MCK Gen 1, and 2 become the most popular conversion kit in the world. We truly believe the Gen 3 will out do them both. Come join the MCK Family and be one of the first to own the revolution MCK Gen 3.
When designing the MCKGEN3 we at CAA USA tried to take into account all of the comments we have received from you our loyal customers. This valuable input was essential when designing the MCKGEN3. Our new "CAR-WASH" cleaning system, with a radically changed charging handle and the ability to give our customers the option to use their Micro Red Dot slide mounted optic while inserted into the MCKGEN3, will bring the MCK to even greater heights than the Gen 1 or Gen 2. We truly believe the MCKGEN3 will take America and the world by storm as did the Gen 1 and Gen 2. Reaffirming that the MCK is the most popular Conversion Kit ever made. We are extremely proud that the MCKGEN3 as well as the rest of the MCK family is made 100% in the USA.

Advantages of the NEW Gen 3 MCK
For the first time, the MCK can accept a slide with a micro red dot/RMR mounted on it.
The shooter can also aim with their zeroed RMR while using the Gen 3. No need for an additional optic.
Built-in handgun cleaning solution, utilizing a brush/bristle system. The robust bristles clean the front of the slide during cycling. Carbon buildup is no longer an issue. All while not affecting the finish of your pistol.
Ships with a new ambidextrous stabilizer/stock option allowing for right and or left side folding (in the past, only right)
The Gen 3 stabilizer/stock has two height options. In the lower position when shooting with RMR/slide mounted optic or in the upper position when using any type of iron sights/pop-up sights or any red dot/optic on top picatinny rail.
A new front adapter shields the inside of the MCK from carbon buildup and is easily removed and washed. Making cleaning easier than ever before. Simply remove, rinse, and get back to it.
4.6-inch Aluminum rear and front top picatinny rails to accommodate any optic or sighting preference.
The stabilizer features an external brush for cleaning the slide as well as a holder for the Gen 3 charging handle.
Ships with a new Gen 3 charging handle that utilizes a backplate for handguns with RMR/slide mounted optics, as well as a standard polymer Gen 2 handle for use when not using a slide mounted red dot.
The Gen 3 features all the Gen 2 advantages, including an aluminum top rail. Spare magazine holder with release button. Suppressor capable (increased to fit 1.56-inch diameter) and ability to fire with the stabilizer/stock folded.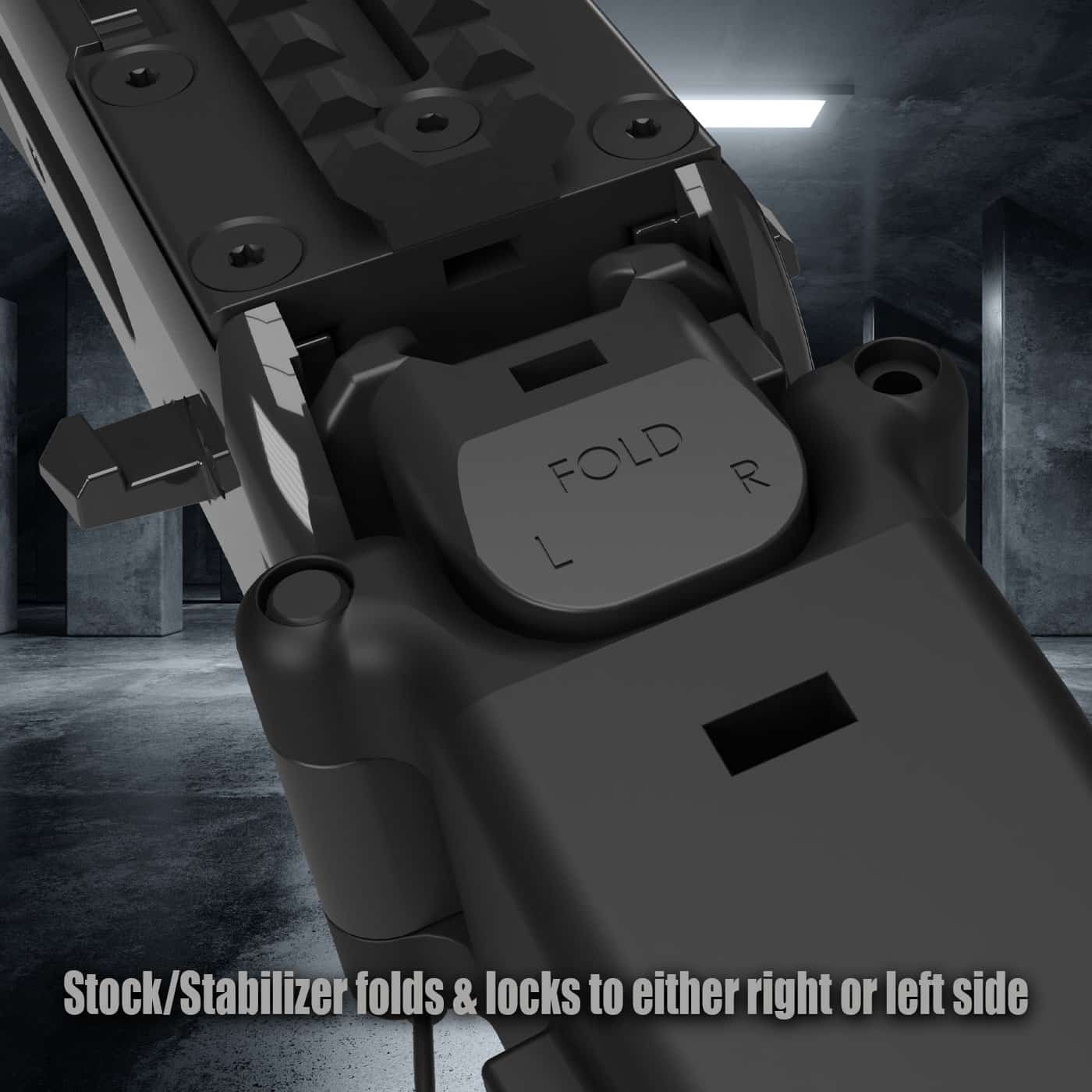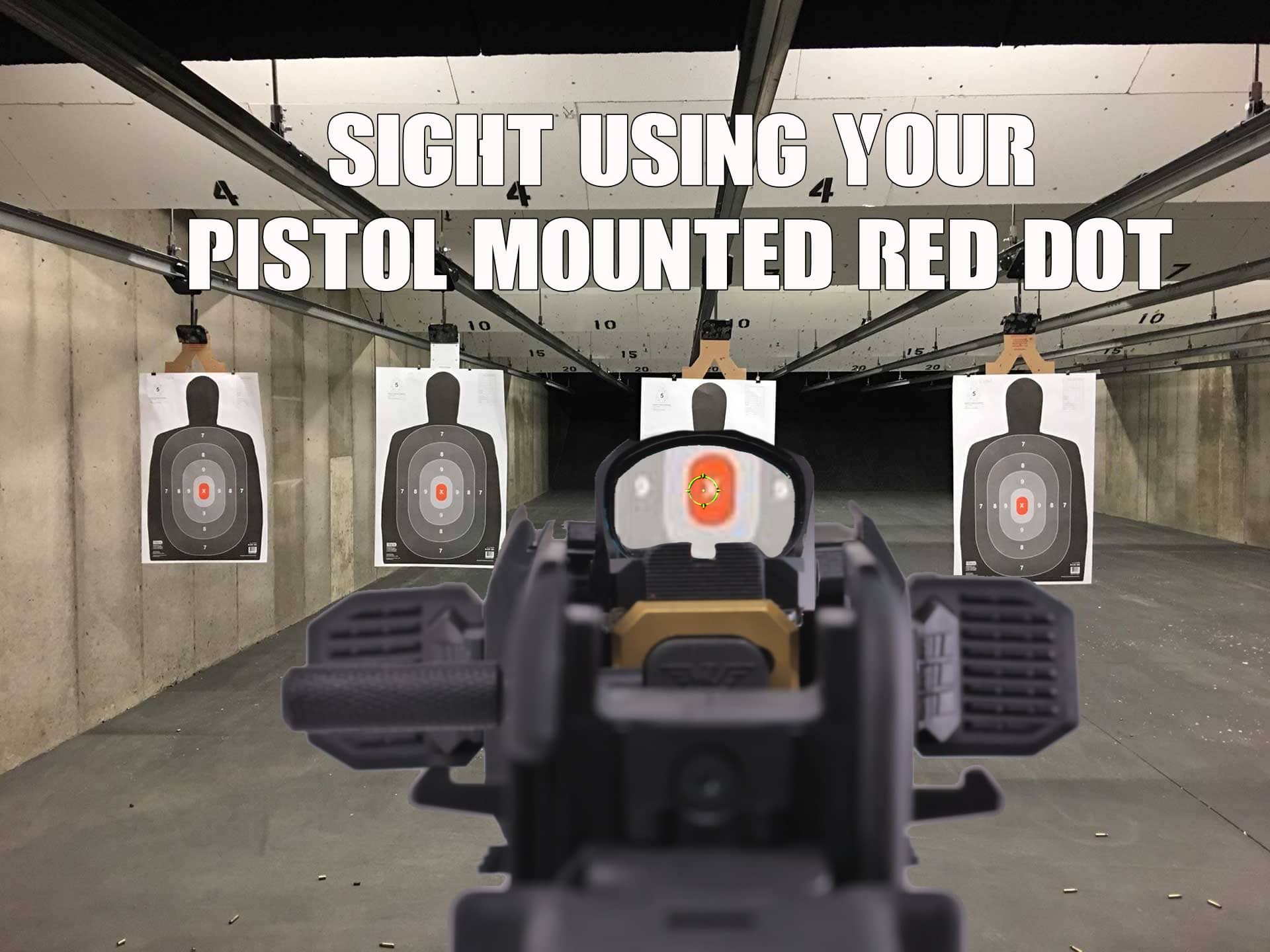 | | |
| --- | --- |
| Weight | 5 lbs |
| Dimensions | 17 × 8 × 17 in |
| Model | Glock 17/19/19x/22/23/25/31/32/45, Glock 20/21 |
| Color / Pattern | Black, Green ODG, Tan FDE, Grey Tungsten, White, Pink, Blue, Red, Orange, Clear (Add 25), Ghost Camo (Add 149.95), Damascus (Add 149.95), We The People (Add 149.95), P-40 Green (Add 180), P-40 Silver (Add 180) |
| Stabilizer | Gen 3 Stabilizer, Gen NFA Stock, Short Stabilizer |
Elite & Pro Charging Handles Upgrades
| | |
| --- | --- |
| Weight | 1 lbs |
| Dimensions | 8.5 × 12 × 2 in |
| Handle | Elite Handle, Pro Handle |
Optional: MRD | Micro Red Dot (Includes Riser) Sights
| | |
| --- | --- |
| Weight | 1 lbs |
| Dimensions | 8.5 × 12 × 2 in |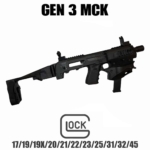 MCK 3.0 | GEN 3 MCK | MICRO CONVERSION KIT | GLOCK 17 / 19 / 19x / 20 / 21 / 22 / 23 / 25 / 31 / 32 / 45
Your review
* Review is required
Email
* Email is required
Compatible with the Glock 17/19/19x/20/21/22/23/25/31/32/45/47. Not compatible with Gen 1 or 2 Glock models due to lack of forward Glock universal accessory rail. Can be used with a huge array of slide mounted optics. No longer is the MCK slide and serration dependent! Utilizing the NEW GEN 3 Charging Handle, you can use any aftermarket slides, sights or optics inside the MCK. More GEN 3 specific options and accessories coming soon! The GEN 3 Includes the NEW CAA USA GEN 3 Charging Handle! (Also sold separately!)
Shipping Now
Gen3 charging handle must be utilized when using a Gen5 Glock 22 or 23
*You cannot use coupons on gen 3 mck
---